Now in the final part of an unsatisfying year, some fans and local media say the Detroit Lions should just go ahead and lose. Here's why that's a bad idea.
It wasn't pretty, but give the Detroit Lions some credit for picking up a fifth victory on Sunday. It may be true that they found the one team in the league whose offense is currently worse than their own. Or that by the 4th quarter, the number of injured players resembled the TuneSquad's bench towards the end of Space Jam.
It's also true that Matthew Stafford had a hard time getting to 100 passing yards, and that Taylor Decker had more receiving yards against the Rams than #1 receiver Kenny Golladay did on Sunday.
Even so, the Lions pulled it off, and as someone who's learned to never take a Lions' win for granted, I celebrated. Numerous writers in the local media didn't feel the same way. A columnist for the Detroit News called it "an irrelevant victory", while others at the Free Press lament that the Lions "can't even lose correctly" and are lucky that they haven't "blown their chance" at a high draft pick yet.
Whether or not they're playing this up for the sake of irony or hot takes, the implication is that rather than trying to win games, the Lions organization should be tanking at this point.
I completely disagree with that stance. Not even taking into account the whole 'integrity of the sport' thing, here are my biggest reasons for being 100% against any suggestions that the organization should be losing games to secure a better place in the draft.
I still remember the old days very clearly
Yeah, this year has kind of sucked, but it doesn't even begin to compare to some truly horrible lost seasons in the not-so-distant past. Remember the 0-12 start to the 2001 season? Remember the 0-8 finish to the 2012 season? What about the 40 game stretch between 2007 and 2009 where the Lions won a grand total of three games?
As a fan, having been through so many patches where a win, any win, is hard to come by, one lesson I've learned is that you take them when you can get them. Even if it's a "meaningless" December game out in the desert. You never know when a drought like we've seen before is going to return, and wanting your own team to lose…come on, haven't we all had enough of losing?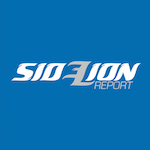 Want your voice heard? Join the SideLion Report team!
Getting a high draft pick means only one thing…
You sucked the year before. That's it. People mistakenly get it in their heads that a high draft pick is a reliable indicator of future success; in reality, it's nothing more than a reliable indicator of present failure. Getting a top 10, top 5, or even the number one pick in the NFL Draft guarantees you NOTHING.
The Lions drafted in the top 10 every single year between 2002 and 2007. Joey Harrington, Roy Williams, Charles Rogers, Mike Williams, Ernie Sims, and Calvin Johnson. Out of those six players, half of them had pro careers that are considered to be colossal busts. Only one of them (Calvin) lasted in Detroit for long enough to experience a winning season.
It goes without saying that none of them experienced a playoff win wearing Honolulu Blue, and neither have any of the more recent Lions picks that landed in the top 10 (Stafford, Ndamukong Suh, Ziggy Ansah, and the infamous-but-suddenly-awesome Eric Ebron).
I don't want the Lions to have a high draft pick, this year or any year. I don't want the major media outlets of the city to suggest that they're "blowing their chance" of anything by winning games.
If those reasons aren't good enough for you…
Consider these ones:
The Lions aren't even officially eliminated from the playoff picture yet.
The draft isn't the only (or even the best) way to get players. If I'm a free agent or looking for a trade, I'd much rather join a 7-9 team that finished strong than a 4-12 disaster that's okay with purposely losing games.
Former Lions first-round pick Nick Fairley got arrested last week for menacing. I know, that has nothing to do with tanking or this year's draft position, but I found it too bizarrely entertaining to not slip it into the post somewhere. I didn't know that 'menacing' was a verb, or that it was something you can get arrested for. I can now safely say that I've learned more from Fairley than he's ever learned from me, and I thank him for that.
Next week
The Lions head to upstate New York to square off against the 4-9 Bills in the Five Dollar Ticket Bowl. For the second week in a row, they may have found an offense that's struggling even more than their own.
GO LIONS, MENACE BUFFALO!