Over the past few years, the University of Michigan football team has been known for their top-notch defense.
Now, according to reports, the orchestrator of that defense, Don Brown has interviewed for the head coaching position at Temple.
Michigan DC Don Brown also in the mix, and has interviewed at Temple, per reporthttps://t.co/sOPbhE0fne

— Doug Samuels (@CoachSamz) December 12, 2018
From Football Scoop:
With Mike Elko out of the running (per report below), The Inquirer notes that Michigan defensive coordinator Don Brown, Miami defensive coordinator Manny Diaz, Baylor assistant head coach / corners coach Francis Brown, and interim head coach Ed Foley have all interviewed, as well as 8-10 other candidates.
Nation, IF Don Brown were to leave Michigan, who would you like to see as his replacement?
Ok, I know this is a BOLD prediction but I believe the Detroit Lions will somehow, someway squeeze their way into the NFL Playoffs.
With their win over the Arizona Cardinals on Sunday, the Lions moved to 5-8 and kept their slim playoff hopes alive.
In fact, following the Minnesota Vikings loss the Seattle Seahawks on Monday Night Football, those hopes actually improved as the Lions playoff chances, according to FiveThirtyEight, went from 1% to 3%!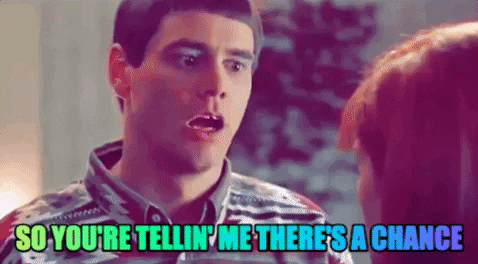 You are probably thinking one of two things right now. 1) This guy is a complete clown if he believes the Lions are going to make the playoffs, I am not reading any more of his BS or 2) I may as well see what this clown has to say since he took the time to write it out.
Well, my hope is that you are still reading because I am about to tell you exactly why I believe the Lions WILL make the NFL Playoffs.
Believe it or not, the Lions could find themselves in the playoffs even if they lose one of their remaining three games but the chances of that are VERY SLIM. So, my focus in this piece will be predicated on them winning out and letting the chips fall where they may.
First, let's look at how the Lions playoff chances increase (in a vacuum) with them winning each of their remaining three games.
*Note: This does not take into account what other teams in the league do, we will look at that later. Also, I am not going to get into tie games because all of our heads would explode.
To read the rest of the article, please click on the link below.
Breaking down the Detroit Lions playoff chances and why they WILL get in